Good Monday Morning Dolls and Gents...
I'm still in recovery mode from the SUPER Fantabulous weekend I enjoyed with my Boo. We did it REAL BIG this entire weekend and had a blast!! This post is going to be Pic & Video Heavy so get ready...
We began the weekend Friday night attending the Midwest Fashion Week Shows held in Downtown Indianapolis, featuring local and other midwest designers. To check out video from the show Click my YouTube link above. There was too much footage to post here but I wanted you to see what the Midwest has to offer.
Here are some pics of my look from Friday Night - Midwest Fashion Week
At The Centre Circle for the Fashion Show.. it was a really nice venue
MidWest Fashion Week... Indianapolis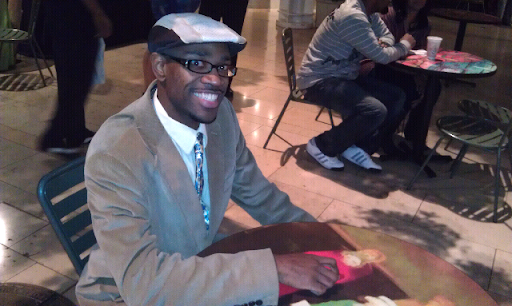 Short Clip From the Venue of Midwest Fashion Week
Atttended Sunday Service .. kept it casual and simple wearing a Long Denim dress, with Tan Over The Knee Boots, Tights and simple jewelry.
Monument Circle - Downtown Indianapolis
We stopped at the Monument Circle for a few pics before heading to the game.
Video : Monument Circle

Center of Monument Circle


Saw the Tin Man with the Slinky Arms on the street corner
To cap off the weekend we attended the WNBA Finals Game featuring the Indianapolis Fever & Minnesota Lynx.. it was a exciting game, full of close calls and scores. The FEVER Took the Crown and are the 2012 WNBA Champions!!! It was great to attend my first WNBA game and I thank my hunny for getting tickets, we had awesome seats right on the floor close to the action!!
Down to the last 32 seconds.... Free Throws help clench the WIN!

Having a Blast..

It was a Packed House

FEVER WIN THE 2012 CHAMPIONSHIP !!!
We surely had one of the best weekends ever!!!